INFY MAKER AWARDS WINNERS FOR 2017
This year's 25 winners come from 14 states and 22 cities across the U.S. They are tackling issues in health, environmental sustainability, education and combating hunger.
View Winners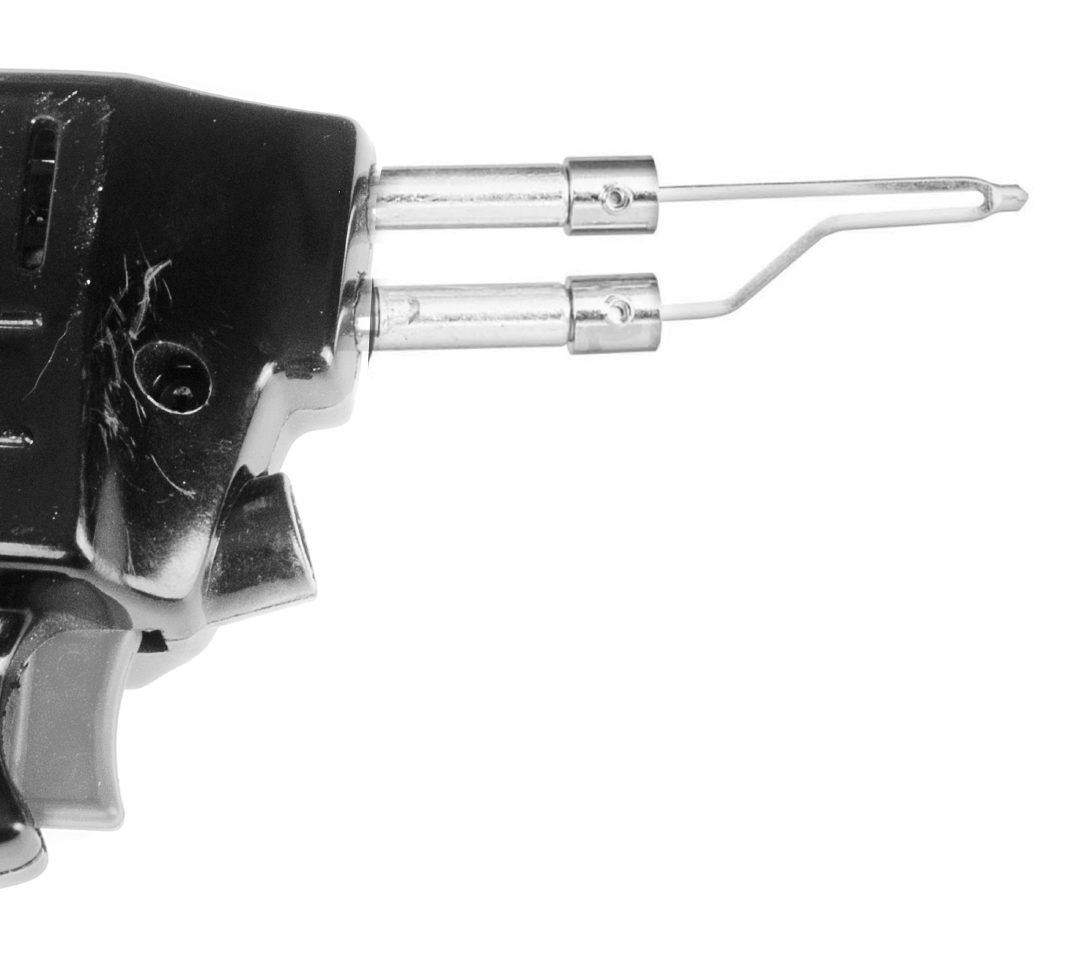 Our 2017 cycle is now closed.
Watch this space and #InfyMakers on Twitter for the latest updates on future cycles of the Infy Maker Awards.
Environmental Sustainability

Brent Bushnell

Brent Bushnell is the CEO of Two Bit Circus, a Los Angeles-based experiential entertainment company building products and events that combine story and technology. Most recently the team launched STEAM Carnival, a showcase of high-tech entertainment and workshops to inspire invention. They also built a 360 video production pipeline and deployed Virtual Reality content with haptic feedback for live events with clients including NFL, NBA, Indy, Olympics, Sundance and more. The company regularly serves as immersive entertainment partners for brands and location-based facilities. Previously, Brent was the on-camera inventor for the ABC TV show Extreme Makeover: Home Edition. He was a founding member of Syyn Labs, a creative collective creating stunts for brands like Google and Disney and responsible for the viral This Too Shall Pass music video for OK Go which garnered 50+ million views. Brent is board president of the non-profit Trash For Teaching which upcycles clean corporate waste for school art supplies. He's an advisor to the Incubator School and USC's Greif Entrepreneurship School. In his spare time, Brent enjoys mentoring teens in entrepreneurship via programs such as NFTE. He's a supporter of Clowns Without Borders and publishes on Twitter at @brentbushnell.

Alvin Drew

Alvin Drew is a veteran of 2 shuttle missions. On February 28, 2011, he became the 200th person to walk in space. He is a decorated colonel in the U.S. Air Force with over 25 years of service serving in 4 operations. Alvin has spent over 600 hours in space with over 12 hours of spacewalks.

Hiroshi Ishii

Hiroshi Ishii is the Jerome B. Wiesner Professor of Media Arts and Sciences, at the MIT Media Lab. He joined the MIT Media Lab in October 1995, and founded the Tangible Media Group. He currently directs the Tangible Media Group. Hiroshi's research focuses upon the design of seamless interfaces between humans, digital information, and the physical environment. His team seeks to change the "painted bits" of GUIs to "tangible bits" by giving physical form to digital information. In 2012, he presented the new vision "Radical Atoms" to take a leap beyond "Tangible Bits" by assuming a hypothetical generation of materials that can change form and appearance dynamically, becoming as reconfigurable as pixels on a screen. Prior to MIT, from 1988-1994, he led a CSCW research group at the NTT Human Interface Laboratories, where his team invented TeamWorkStation and ClearBoard. In 1993 and 1994, he was a visiting assistant professor at the University of Toronto, Canada. He received B. E. degree in electronic engineering, M. E. and Ph. D. degrees in computer engineering from Hokkaido University, Japan, in 1978, 1980 and 1992, respectively.

Drue Kataoka

Drue Kataoka is a contemporary artist based in Silicon Valley, merging art & technology for social impact.

Her work spans disciplines: mirror-polished stainless steel sculpture, ancient Japanese ink painting techniques integrated with brainwaves, time dilation, digital image processing and mobile technologies. Her work was featured at the first art exhibit in zero gravity at the International Space Station.

Named a Young Global Leader & Cultural Leader of the World Economic Forum (WEF), she has presented at the WEF Annual Meetings in Davos (4x), in WEF meetings around the globe, and had a solo exhibition at Davos.

She created Touch Our Future, a technological artwork to deepen engagement around infant mortality. Mothers & infants from 14 developing countries, the Dalai Lama, Chelsea Clinton, Malala, 18 Nobel Peace Prize winners and heads of Peace Prize winning organizations participated by including their hand trace in the artwork.

She created the iconic image for the global tribute to MP & humanitarian Jo Cox. Her works have heightened empathy around environmental issues. Her artwork 400,000 Is Not a Number highlighted the 400,000 untested rape kits in the US.

Recent work has been featured on CNN, Reuters, CBS, ABC, Barrons, Wired Magazine, and others. Endowed the Drue Kataoka Art Scholarship for Youth since 2001. Graduate of Stanford University. Recipient of the Martin Luther King, Jr. Research & Education Institute Award for her extensive community service along with Secretary George Shultz.

Wesley Mukai

Wesley Mukai, is Chief Technology Officer, GE Transportation Digital Solutions, where he leads GET's digital technology and software vision, strategy and architecture. Prior to GE, Wes was Vice President, HANA Cloud Computing, at SAP, where he was responsible for architecting and building the largest HANA system in the world and the foundation for the HANA Enterprise Cloud. Wesley brings a wealth of experience in the hightech industry across the networking, computing hardware, telecommunications, and software industries. He held various senior management positions at Cisco Systems, Infogear Technologies, and PwC. Wesley has a B.S. in Industrial Engineering from Stanford University, and an M.B.A. from Harvard Business School.

Kylie Peppler

An artist by training, Peppler engages in research that focuses on the intersection of arts, technology, and interest-driven learning. As Director of the Creativity Labs at Indiana University (www.creativitylabs.com), Peppler brings together educators, designers, artists, and learning theorists interested in constructionist and hands-on, design-based learning. A primary focus of this work is on an emerging community of makers creating computational textiles (or e-textiles)—textile artifacts that are computationally generated or that contain embedded computers like the LilyPad Arduino—which capture youths' pre-existing interests in new media, fashion, and design while supporting learning and creativity in computer science, arts, design, and engineering.

Sonya Pryor-Jones

Sonya M. Pryor-Jones is the Chief Implementation Officer for The Fab Foundation.  This spin off of the Center for Bits and Atoms at MIT (Massachusetts Institute of Technology) supports communities all over the world in innovation through personal fabrication and the scale of Fab Labs.  She currently manages signature projects with Chevron and DARPA, while supporting the organization's strategic endeavors.  Prior to joining the Fab Foundation, Sonya was the founding Director for a national placed-based education and community development strategy at the Sisters of Charity Foundation.  She also managed a $3.5 million STEM (Science, Technology, Engineering, and Math) effort as the Executive Director for Northeast Ohio's STEM initiative.  A native of Cleveland, Ohio, Sonya is an active civic leader serving on a number of boards and advisory committees.

Additionally, Sonya manages her own consulting business, Synchronicity, a boutique firm that supports clients in the cultivation and execution of new ideas through facilitation, project management, and research & planning.

A sought after speaker with past engagements including the NSBE National Convention, Make: Education Forum, Aspen Ideas Festival, National Governors Association, and the PLTW Innovation Summit, Sonya contributes to the commentary surrounding innovation in education and workforce in today's global society. This year Sonya was honored by the White House as a Champion for Change and spoke about the opportunities for K-12 in digital fabrication and making.

Sonya earned a B.A. in International Studies and History from Kenyon College, and a M.Ed. from Cleveland State University. She also holds a Certificate in Executive Education for Appreciative Inquiry from The Weatherhead School of Management at Case Western Reserve University.

Andrea Shreshta

Andrea Sreshta is a co-founder of LuminAID, a company dedicated to innovative renewable energy solutions for humanitarian aid and outdoor recreation. The LuminAID light has been sold to individuals and organizations in more than 70 countries. Outreach projects with NGO partners have put more than 25,000 donated lights on-the-ground for use in charitable projects around the world and after disasters. The company was awarded the 100k Early Stage Prize in 2013 through the Clean Energy Trust and the U.S. Department of Energy and won Chicago Booth's John Edwardson Social New Venture Challenge in 2012. Andrea and her business partner, Anna Stork, were named Toyota Mothers of Invention at the 2014 Women in the World Summit. LuminAID was featured on ABC's Shark Tank in 2015 and received offers from all 5 of the Sharks and made a deal with Mark Cuban, the company's first investor. Andrea holds a B.A. from Yale University, a Master's in Architecture from Columbia, and an MBA from the University of Chicago Booth School of Business.
Solutions to Real World Problems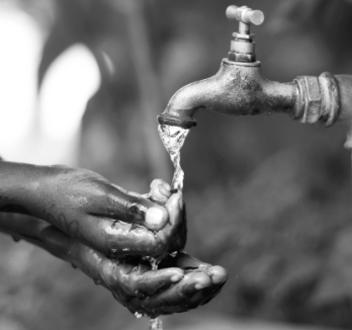 Innovative Uses of Technology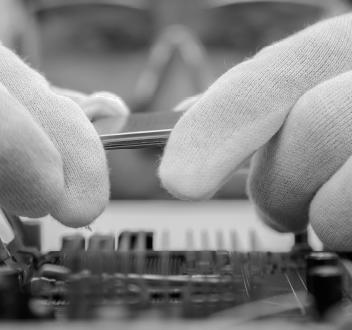 Originality of Ideas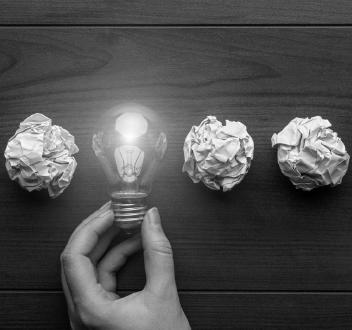 Quality of Presentations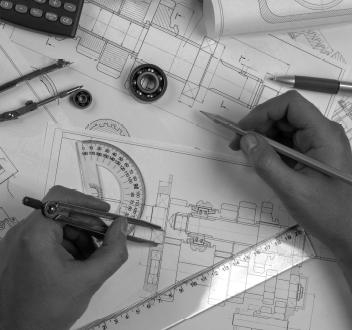 #infymakers

In 2015, Infosys Foundation USA committed $1 million to support Makers across the U.S. during the National of Week of Making initiated by the White House This included the initial launch of the Infy Maker Awards and the #WhyIMake initiative aimed at enabling Makers to share their stories and highlight the impact that making is having on education, entrepreneurship and communities.
This year of the Infy Maker Awards Contest will focus on 4 areas: education, health, environmental sustainability and food. Makers are developing innovative solutions to challenges in these areas that are facing their communities and other communities around the world. Infosys Foundation USA will support 25 Makers (18 years old and older) with the most promising projects, providing each winner with $10,000.
"The future is - and always has been - invented by those who can make. Making is a foundational skill that all students must acquire. Both computer programming and making are experiential in nature and build key skills such as problem solving, critical thinking, creativity and more. With the Infy Maker Awards, we want to empower today's Makers, at schools and in communities across the U.S., to inspire the next generation of inventors."
- Vandana Sikka, Chairperson, Infosys Foundation USA.
Adult Makers:
25 adult makers or maker teams (18 years old and over) will each win $10,000!
See Contest Rules here.